All of us are guilty of tossing a few scraps of food to their pets from the dinner table—especially on Thanksgiving! After all, shouldn't every member of your family join in on the feast? Not to mention, it's pretty tough to resist those big eyes…but before you decide that one little piece can't hurt, check out the facts behind your favorite holiday foods. To make Thanksgiving fun for the whole family, we've put together a list of things to make sure your pet avoids, and fun substitutes to give them instead so they can enjoy a Thanksgiving feast of their own!
Turkey
Unless you're planning on prepping your turkey with absolutely no seasonings, spices, or stuffing, your pet shouldn't be eating it. Animals' digestive systems work differently than ours, and food that's too rich or seasoned with certain spices can actually prove to be toxic to our furry friends. That being said, your pets can (and should!) enjoy a little turkey with you at meal time, as long as it's properly prepared.
What to give them instead: You've been at it all day cooking in the kitchen, let us give you a hand! Turkey is one of the most popular proteins for pets due to its high levels of vitamin B6 and zinc, as well as its amazing antioxidant properties. Give them a feast of their own with Homestead Turkey Stews (for dogs) and Blends (for cats) by Open Farm. Every top-notch ingredient is from the good ole' US of A, and they pride themselves on sustainability!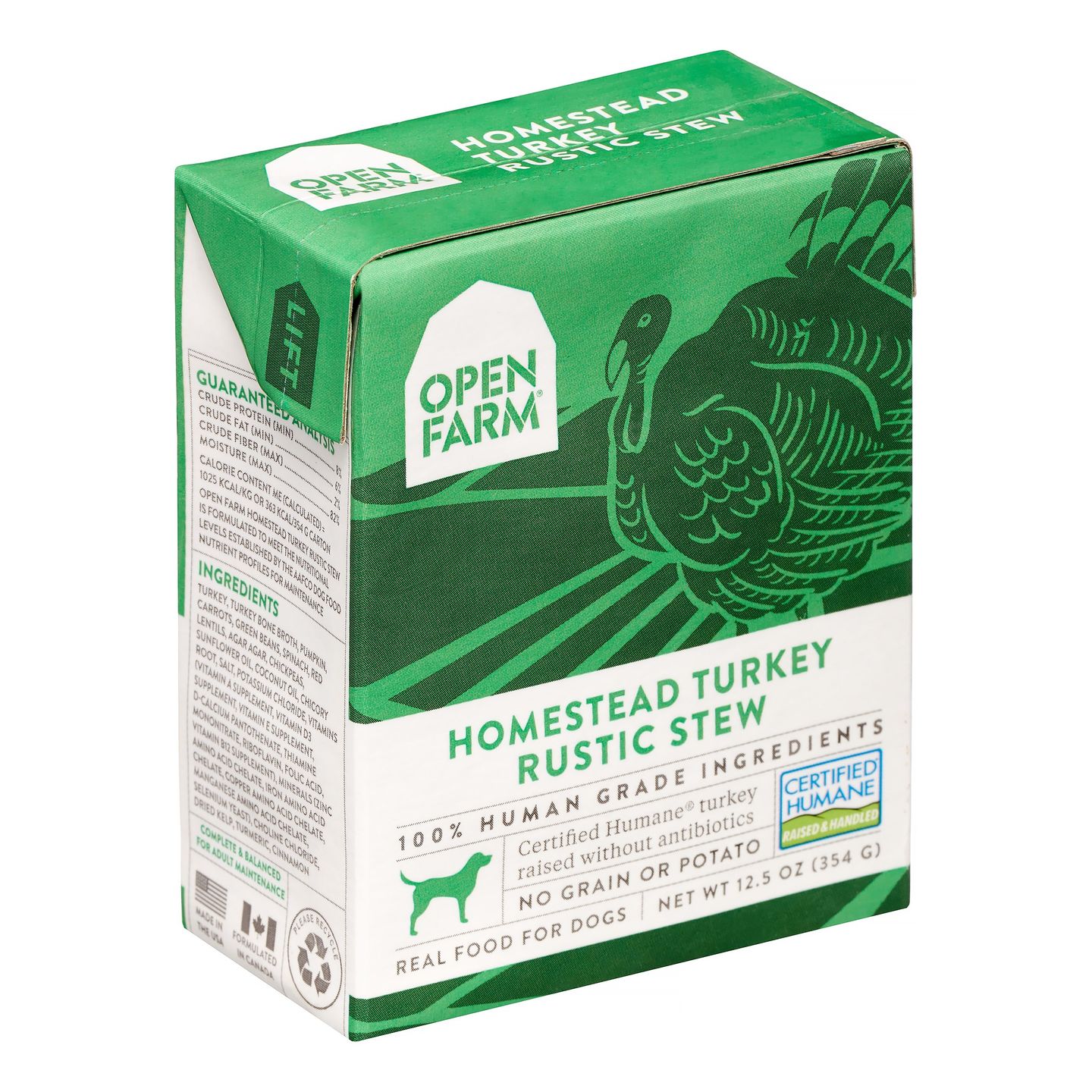 Toxic Spices to Avoid
We all know that chocolate and cocoa powder is toxic to pets, but did you know spices like salt, garlic, and nutmeg are, as well? Too much garlic can actually kill your pet's red blood cells, leading to anemia, salt can cause severe dehydration, nutmeg can cause hallucinogenic side effects, and all three can poison your pets if they manage to get a few too many scraps from the table! Remember: unless you're planning on making your food 100% bland, you shouldn't be giving it to your pet.
What to give them instead: A small dash of cinnamon on their wet food is a fun and festive way to add some yummy seasoning to their meals. You could also give them a serving of Winter Squash Puree by Primal! It has tons of fall favorites like pumpkin and butternut squash with a touch of cinnamon to make for the perfect Thanksgiving dish that will leave their gut feeling great.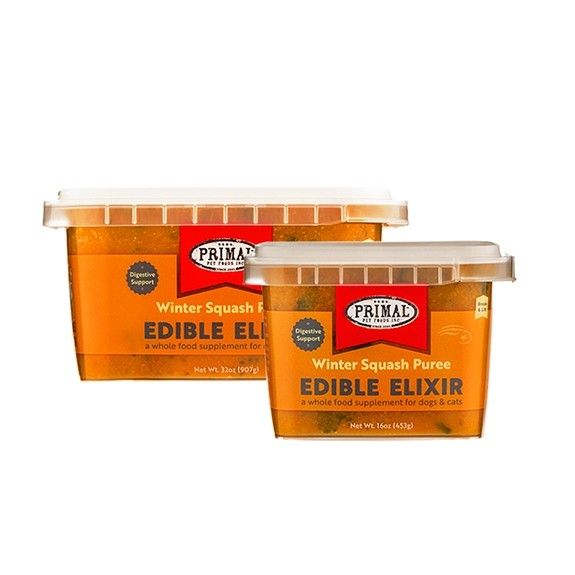 Fat Trimmings
Your hearts are in the right place when you add turkey fat to their bowls as a special holiday surprise, but depending on how you cooked your food, it's likely saturated in all those toxic seasonings, like salt and garlic, we talked about before. Not to mention, too much fat can lead to an upset tummy, and as we know, upset tummies can become…messy.
What to give them instead: There are plenty of other ways to add a little something extra to their meals without being unhealthy! Bowl boosters like kefir and bone broth are great for giving your pet a wholesome, healthy meal. Check out our huge selection online!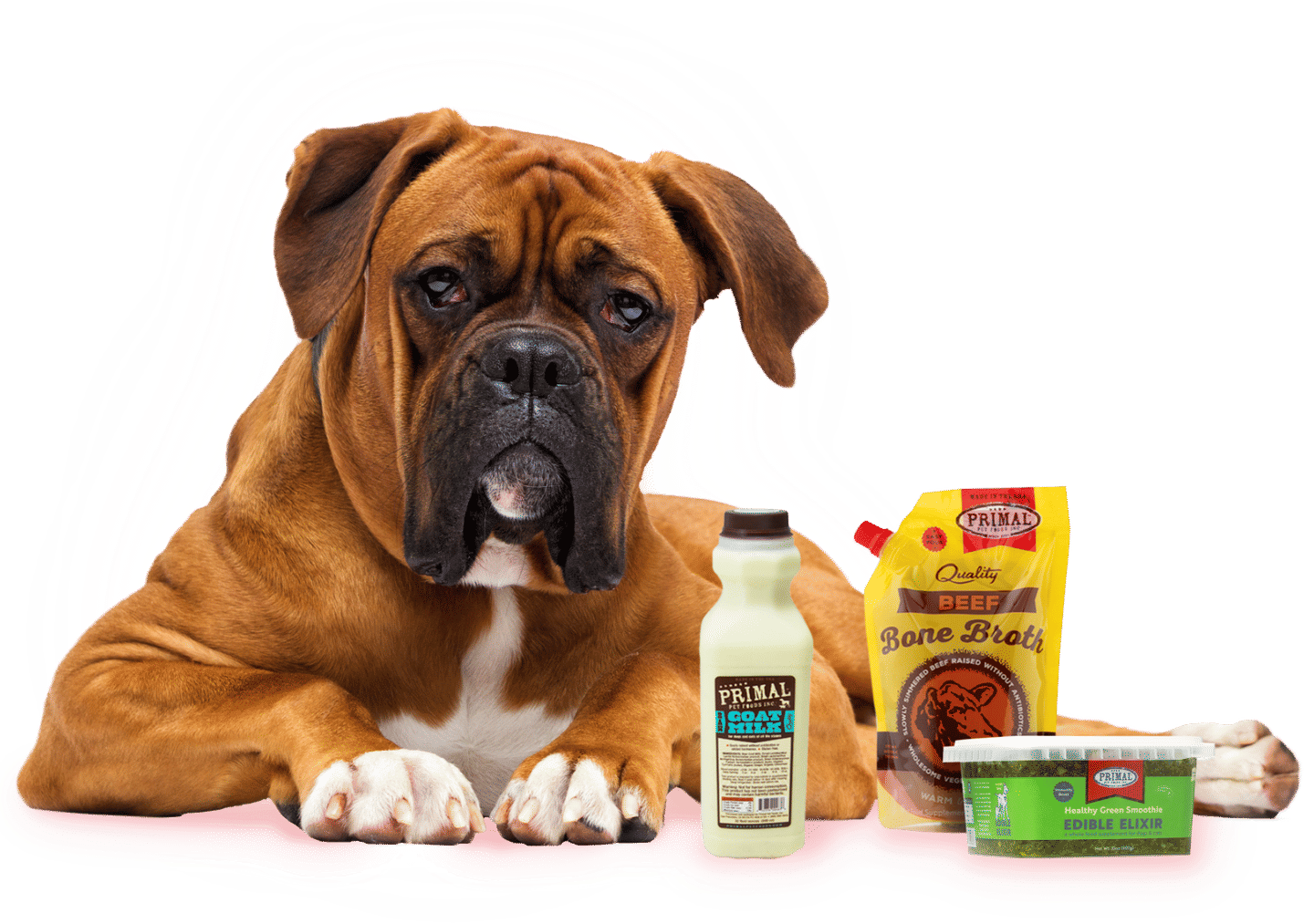 Bones
We believe it's important that your pet always has something to chew on, especially around the holidays when pets can experience more stress, but one of the biggest mistakes people make is assume that all bones = good dog chews. That couldn't be farther from the truth!! Bones from common Thanksgiving foods like turkey and chicken are typically small and brittle. We know the added flavor from the cooking process is appealing to many Pet Parents when it comes to treating their furry friends to a leftover bone, but even the smallest set of jaws can snap them into sharp pieces, and any sized pup is at risk to choke.
What to give them instead: Two Bostons? More like "Chew" Bostons! Our selection of chews is so extensive, we have an entire section of the store dedicated to them! When it comes to the holidays, though, our most popular chew by far is The Feast No-hide by Earth Animal. It's a hand-rolled, all-natural digestible chew that's coated in a seasonal slurry of turkey, pumpkin, and cranberry that your pup won't be able to get enough of. In fact, we've had reports from our customers that their dogs have loved The Feast so much, they didn't even give the turkey a second glance!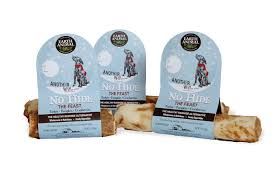 Spread joy this holiday season with these products and more in-store, over the phone, or online at twobostons.com!