St. Patrick's Day is coming our way (which means spring is just around the corner, too!) and we're all feeling a liiiiiiiittle extra obsessed with green. Green decorations, green clothes, green shakes...even our dogs are getting decked out, which is why we've got our shelves stocked to the brim with awesome seasonal gear. There a tons of options from collars to treats, so if you're feeling a little overwhelmed with choices, you're in luck, because we've put together a guide of our top 5 fave products!
Lucky Dog Puppy Kisses
We don't call these limited-edition Puppy Kisses "Lucky Dog" for nothing. Not only is this colorful blend of yogurt and peanut butter drops a fan favorite, but if you find a shamrock hidden inside, you could win year's worth of FREE Puppy Kisses! The race is already underway so be sure to grab your container ASAP for your chance to be one of five lucky winners!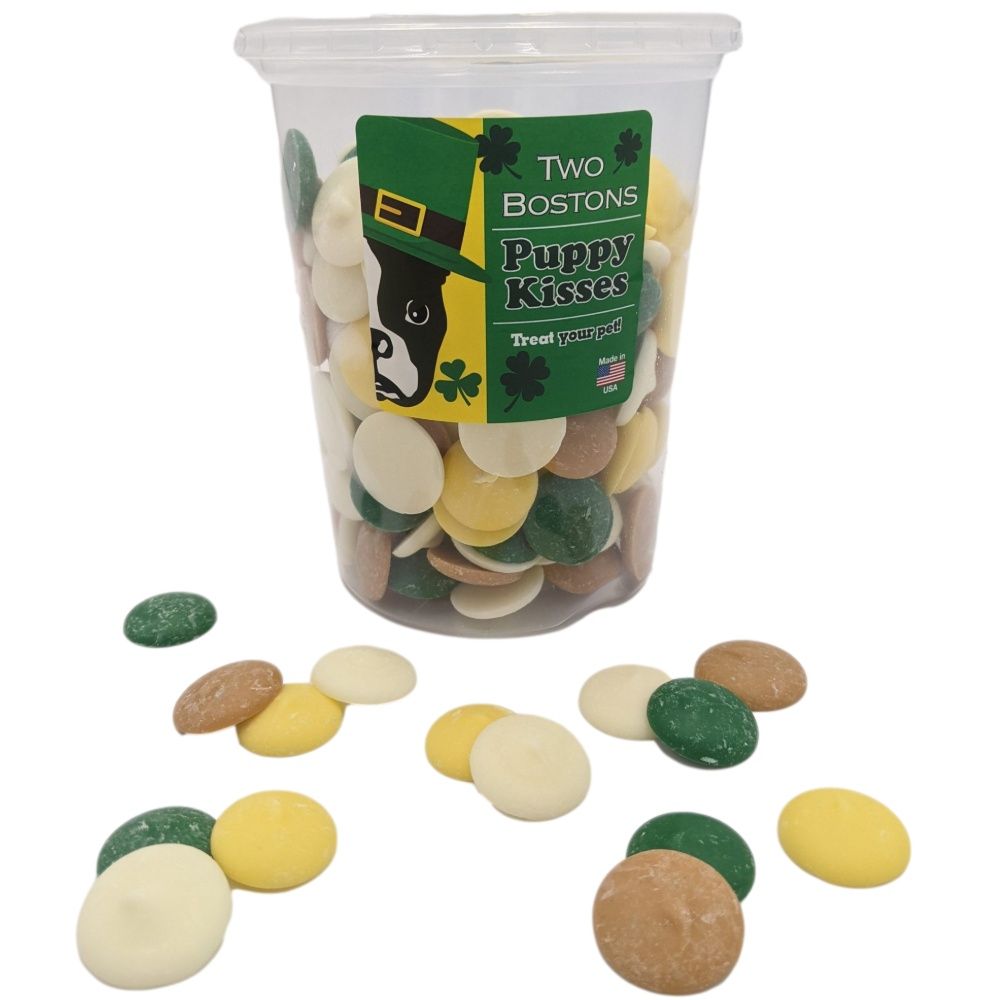 St. Patrick's Socks
Is your wardrobe lacking in green? We've got just the thing to keep you pinch-proof: SOCKS! And not just any socks - we're talking silly socks with dogs and cats on them. There are three options to pick from, including a "St. Catty's Day" style for all you pun-loving cat parents, but our personal favorite has to be the Irish Boston Terriers!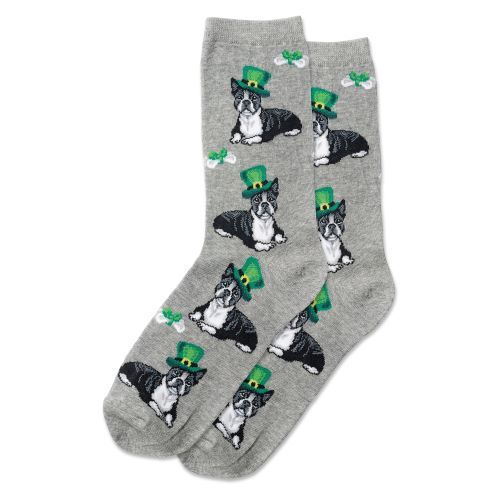 Lucky Bones Treats
No matter what time of year it is, we can always count on Bocce's Bakery to release a flavorful new treat, and St. Patrick's Day is no exception! Made with real ingredients like beef, sweet potato, and carrots, Lucky Bones are like an entire Irish feast in just one bite!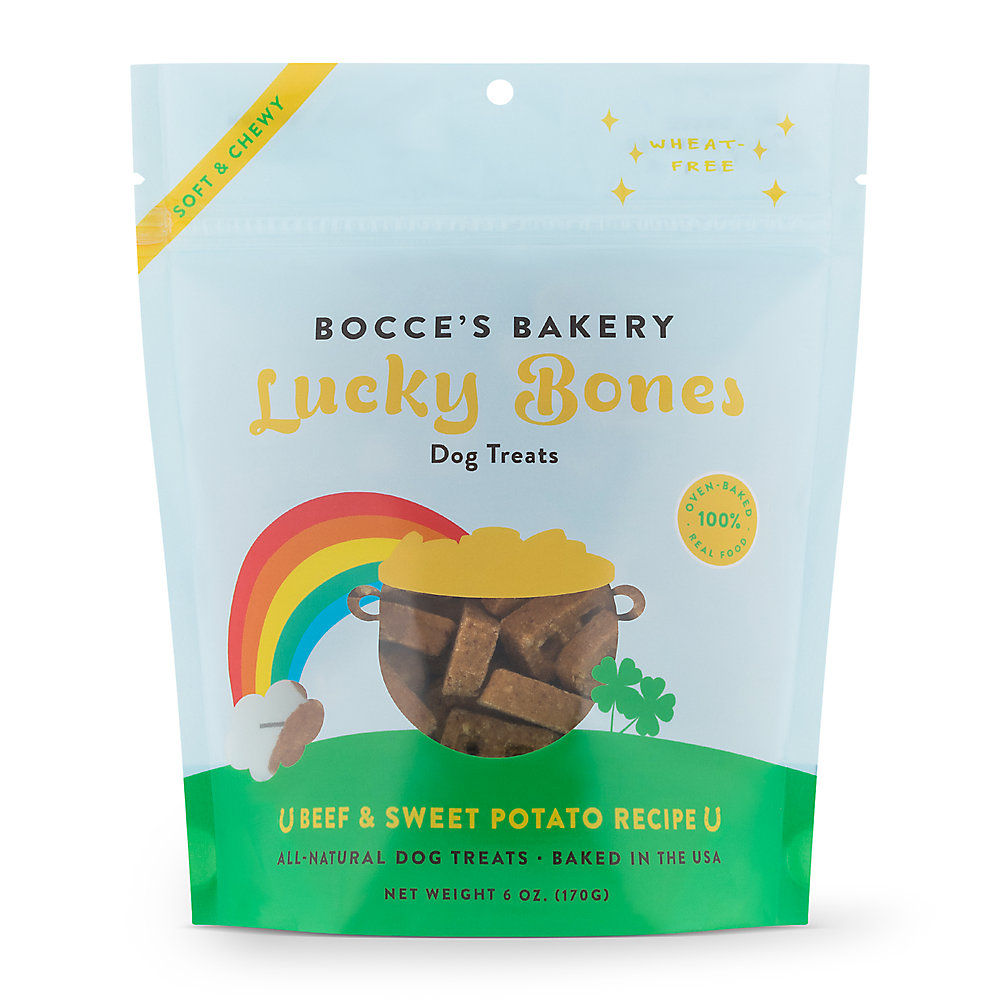 St. Patrick's Day Collars
If you're anything like us, you have a collection of colorful collars to fit every occasion...but are you good to go on green? (Psst: the answer is no - you can never have enough green!). We've got three brand new styles of collars from Up Country and The Worthy Dog that we know you're going to love. For those dogs who have Bowser Beer on the brain, try our Beer collar on for size, or, if you're looking for something more classic, our Gordon Plaid collar is perfect for year-round wear!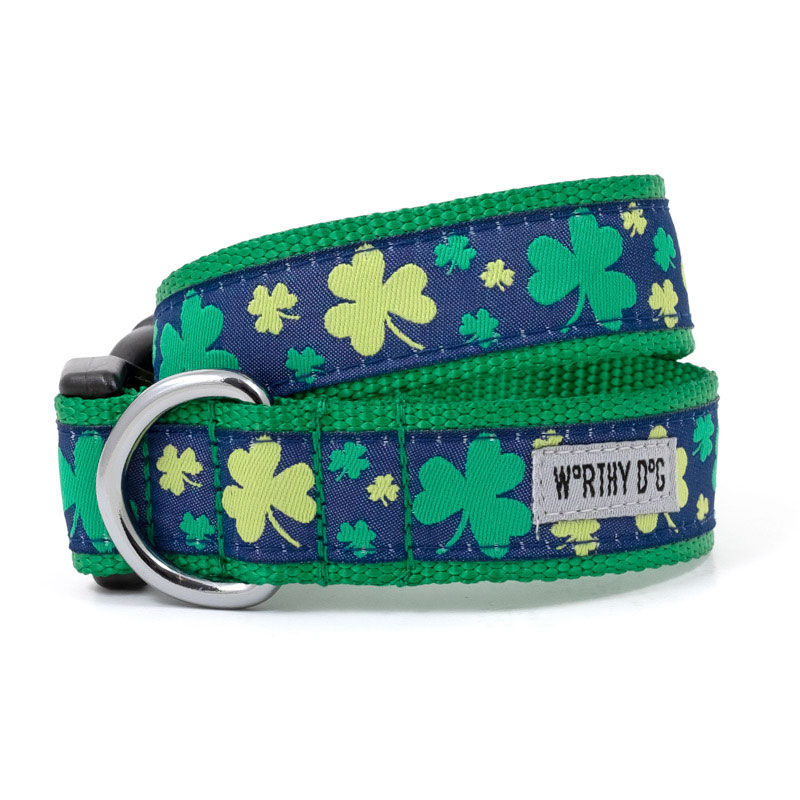 Burrow Toys
Our dogs can't get enough burrow toys, and frankly, neither can we! These enrichment toys are the perfect boredom buster for even the most fidgety hound, and now, you can officially get them in fun, St. Paddy's Day themed varieties like a Pot O' Gold (complete with your pup's very own leprechaun friend) and festive shamrock hat!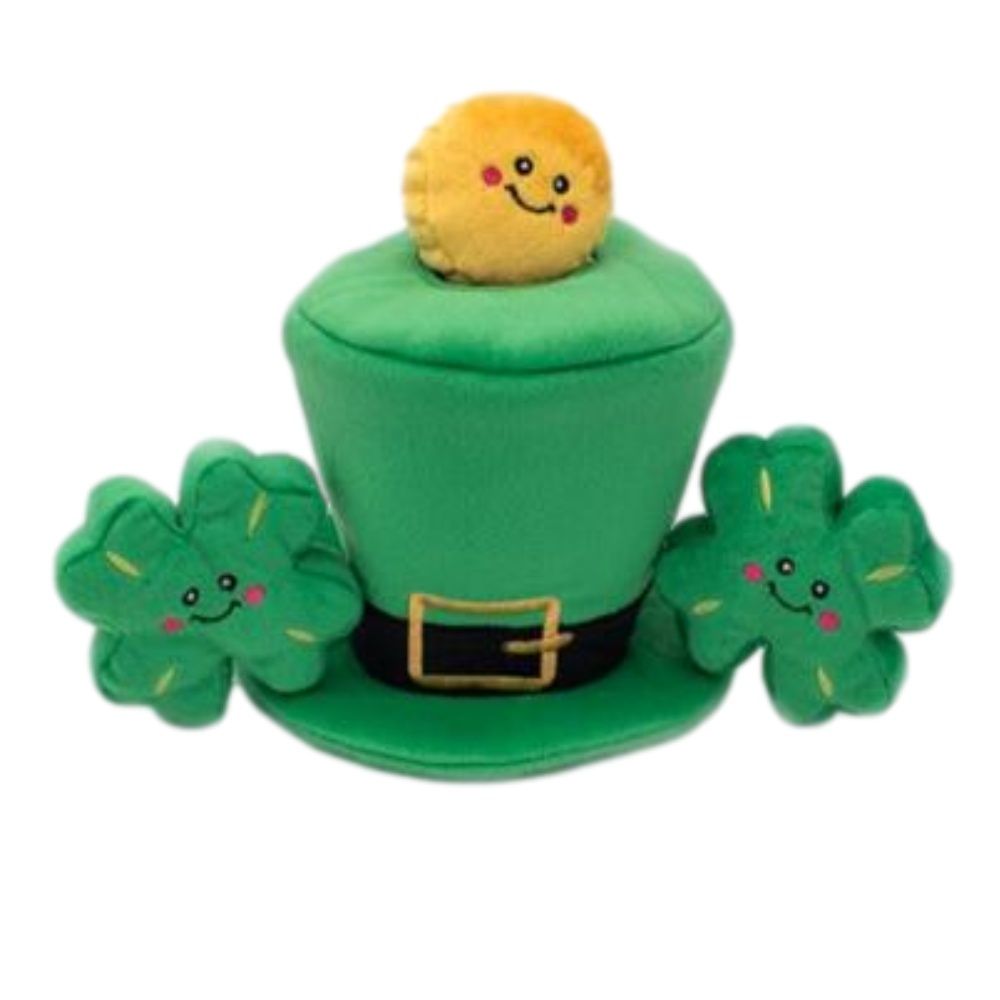 Love what you see? You're in luck, because there's tons more where this stuff came from! Shop with us in-store and online at twobostons.com.