Raise a paw if your phone has at least a million photos of your dog! Now raise another paw if your dog looks more like a blurball than a furball in most of them. We've all struggled to get the perfect pics of our pooches at one point or another, and that struggle tends to be multiplied when you're trying to join them in the shot. Luckily, getting an adorable photo with your furry family isn't a lost cause, and we've got some great tips for getting your dog to cooperate just in time for holiday card season!
A Relaxed Dog is a Good Dog
We know your dogs are always good, but they tend to be a little better at listening once the zoomies are out of their system. About an hour before it's time to take your selfie or family photo, take them for a walk, let them run around the yard, or grab their favorite toy for a game of fetch! Letting them be wild for a little means they'll be more likely to settle down when the camera comes out.
PRO TIP: Treats make everything better! At least 30 minutes before picture time, toss them a Calming Hemp Chew by Stella & Chewy's to bring on that feeling of Zen! They're 100% THC free and made with tasty humanely-raised beef.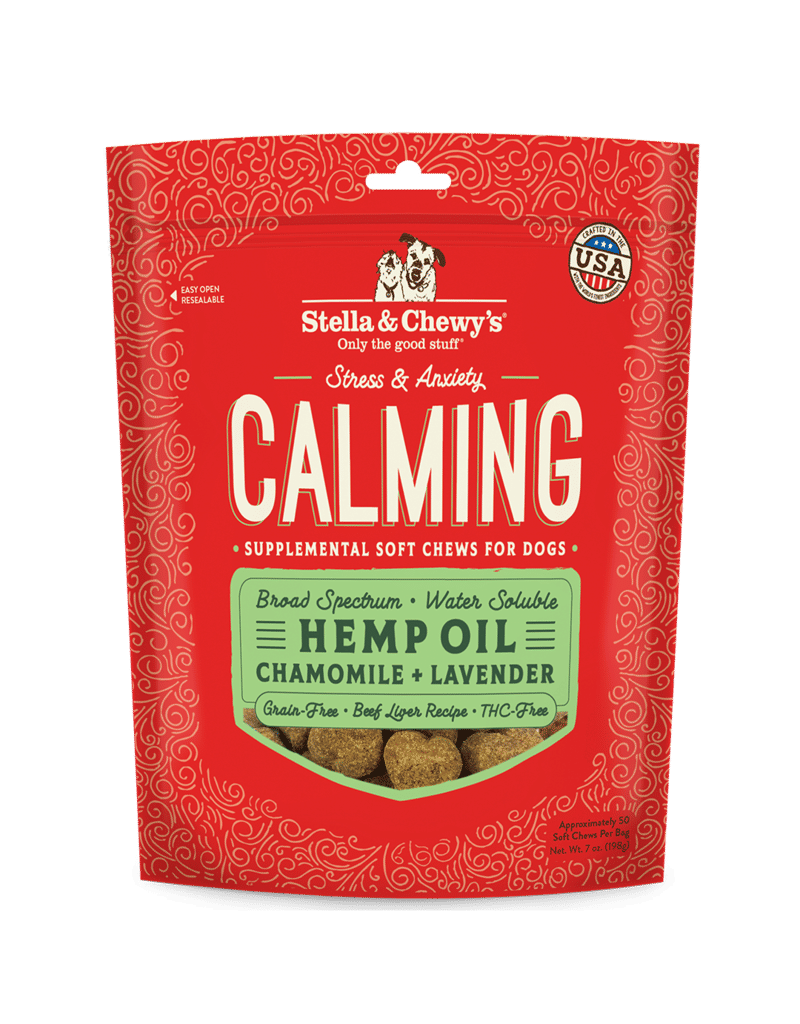 Grab a Helping Hand
We love selfies as much as the next Pet Parent, but sometimes it's easier to get a good picture when a friend is taking it for you (for both your dog and your wrist!). The key to getting a squirmy dog to stay still is to go quickly before they get, well, squirmy, and it's much faster for a "photographer" to take a photo than it is for you to mess around getting the proper angle and lighting for the perfect selfie. Having someone extra around to help also means they'll be able to hold up attention getters like treats or squeaky toys.
PRO TIP: Not all squeaks are created equal! Get a special toy with a squeaker different from what they're used to, then use it as a surprise during photo time. The new noise will grab their attention easier. For some extra holiday fun, we suggest the Chuckles Holiday Bear. He has a special squeaker inside that makes multiple different sounds, plus crinkle paper for added fun! Of course, our favorite part is his adorable smile and festive scarf, making for a cozy friend all winter long.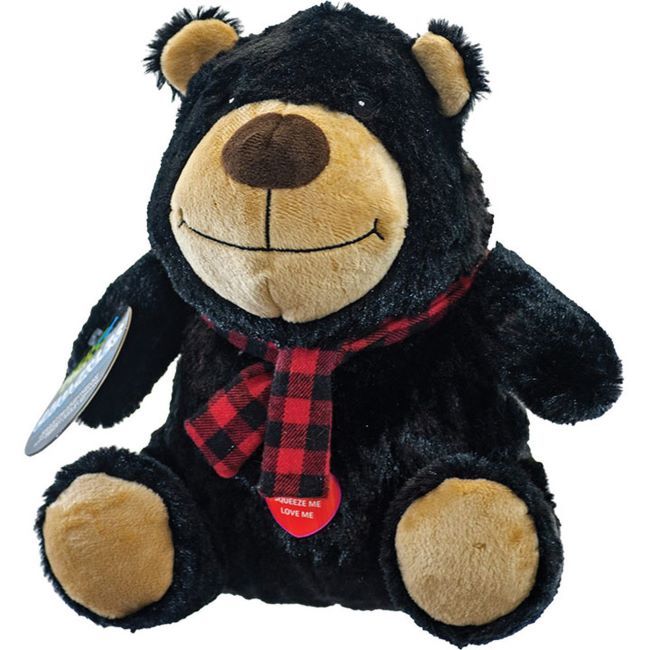 Vogue!
Embrace your inner supermodel and go against the norm with some creative poses that let your pup's energy shine! Our natural instinct is to stand still and smile, but sometimes you gotta mix things up and get a little candid. Playful pics of your pup giving you kisses or rolling around for belly rubs can make for a heartwarming holiday card…plus, they're much easier to capture!
Treats, Treats, and More Treats
Have we mentioned that you should utilize treats? The trick is holding the treat where you want your pup to look, so be sure to angle it so your pup is making eye contact with the camera. We're all about getting festive with everything we do, which is why we've got the perfect aromatic treat that'll not only appeal to their eyes, but to their nose, too! Silver & Gold Cod Skin Treats by Polkadog Bakery are yummy single-ingredient jerky treats made from wild-caught Alaskan cod. They're rolled by hand, then slowly dehydrated to lock in flavor and nutrients. They're also packaged in a decked out tube, making for the perfect stocking stuffer!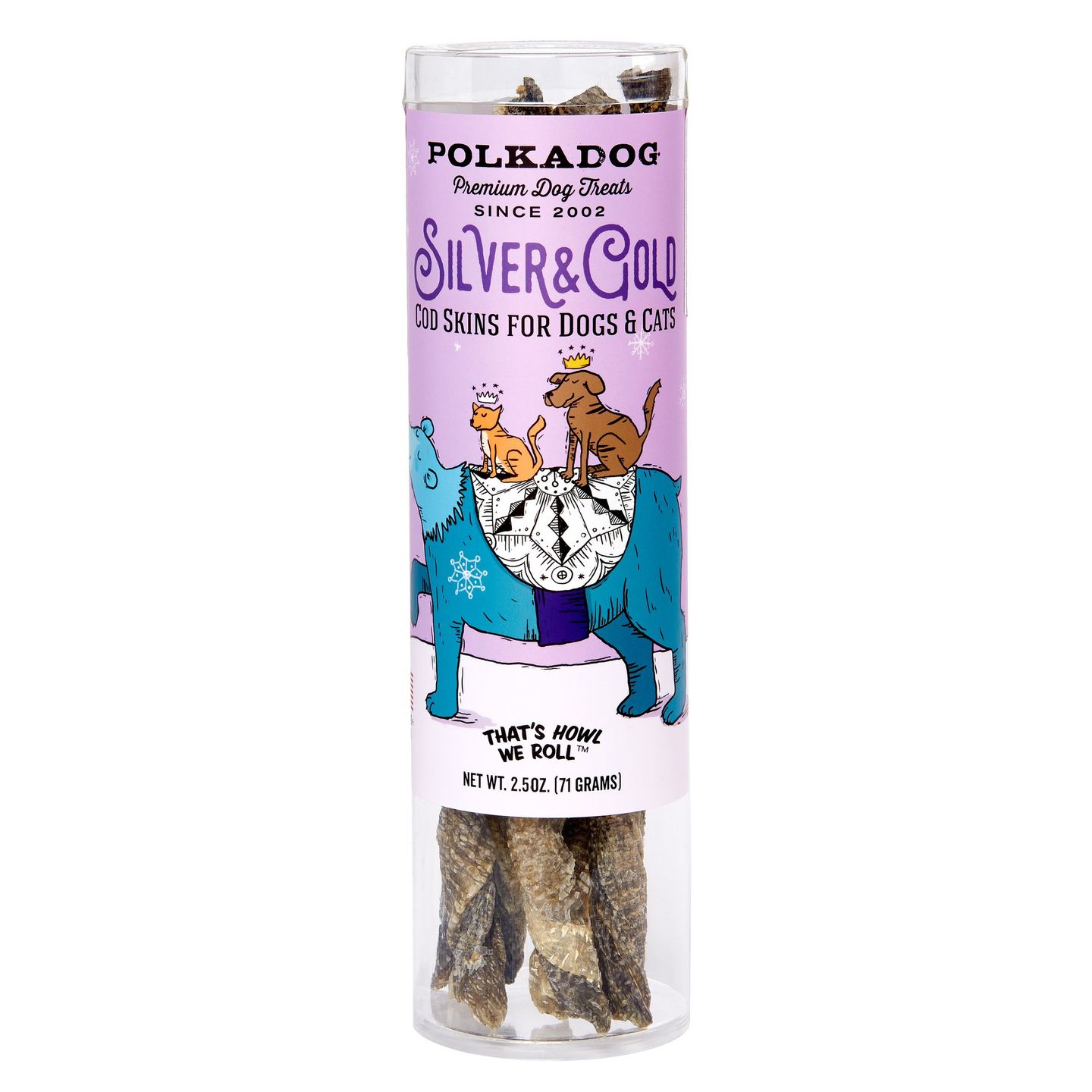 Like what you see? Visit twobostons.com for more great products like these!