Our Two Bostons elves have been hard at work stocking all the goodies sent to us from the North Pole, and boy did Santa provide us with some great stuff this year! Whether your pup has snuggled their way to the nice list or chewed a few things that landed them on the top of the naughty list, we've got the perfect gift for your furry friends. Here's a list of our top 10 hottest toys for 2020:
Oh Deer!
This little deer decided she'd much rather play all day than pull Santa's sleigh, so she came all the way from the North Pole in search of a new home. Measuring 12" x 9", she's the perfect companion for the pup who LOVES stuffed toys! The Oh Deer! plush features an extra loud, hidden squeaker that dogs can't get enough of, and is made from super soft fabric perfect for snuggling up by the fire on a chilly day.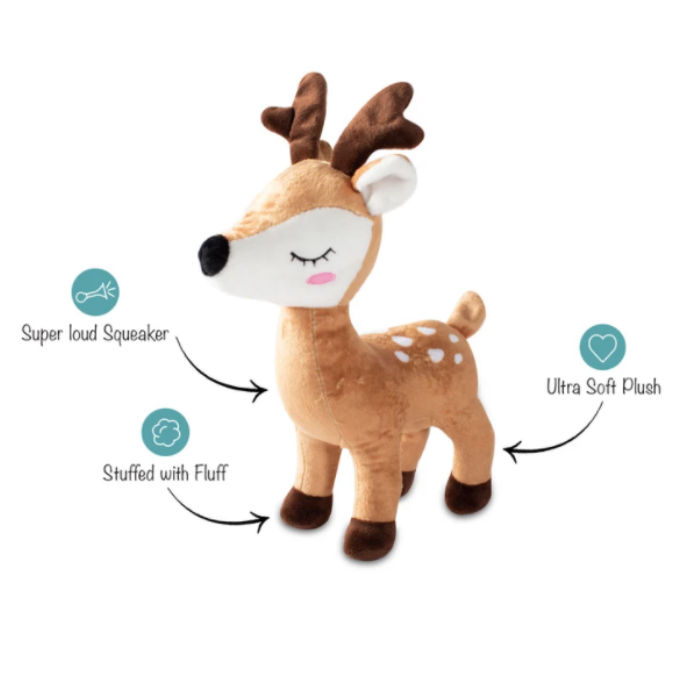 Chuckles Toys
You've heard of "snap, crackle, and pop", now meet "grunt, crinkle, and squeak", the trio of noises your dog will go nuts for. Brand new for 2020, the Chuckles by Hero are fun plush toys that make three different fun sounds, creating a stimulating experience during play. We've got three varieties to choose from, but Elf on the Shelf fans can't seem to get enough of our mischievous 9" elf.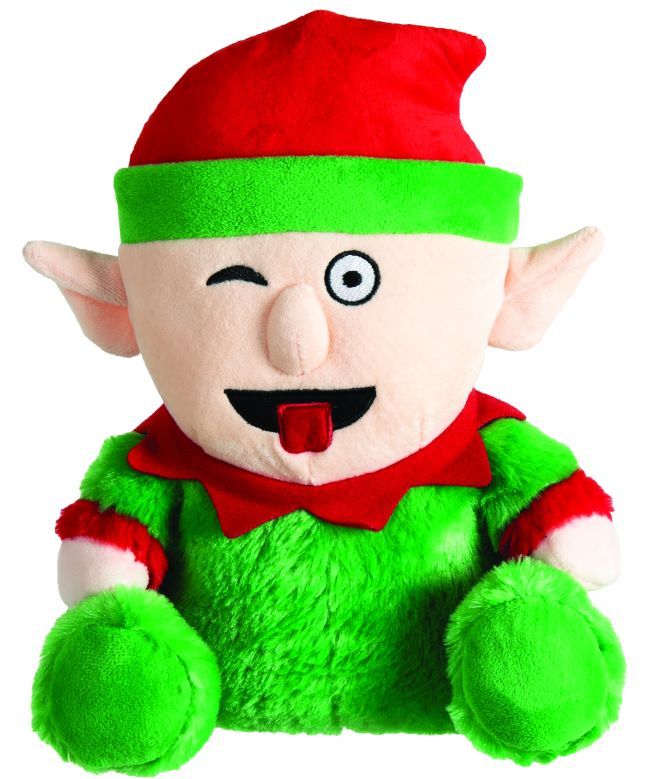 Puttin' on the Glitz Moose Knottie
We'll usually suggest people keep their pets away from sparkly things, but the Puttin' on the Glitz Moose Knottie from Hugglehounds is an exception to the rule! These squeaky, durable little guys have knotted limbs perfect for tugging, and are covered in glittery snowflakes applied using a method of heat stamping so there's no health hazard to your dog. In addition to keeping things safe on the outside, Hugglehounds is known for their careful inspection process, which involves multiple x-rays for foreign objects, before any of their toys hit the shelves. You can even choose from two different sizes to find the perfect fit for your unique pooch!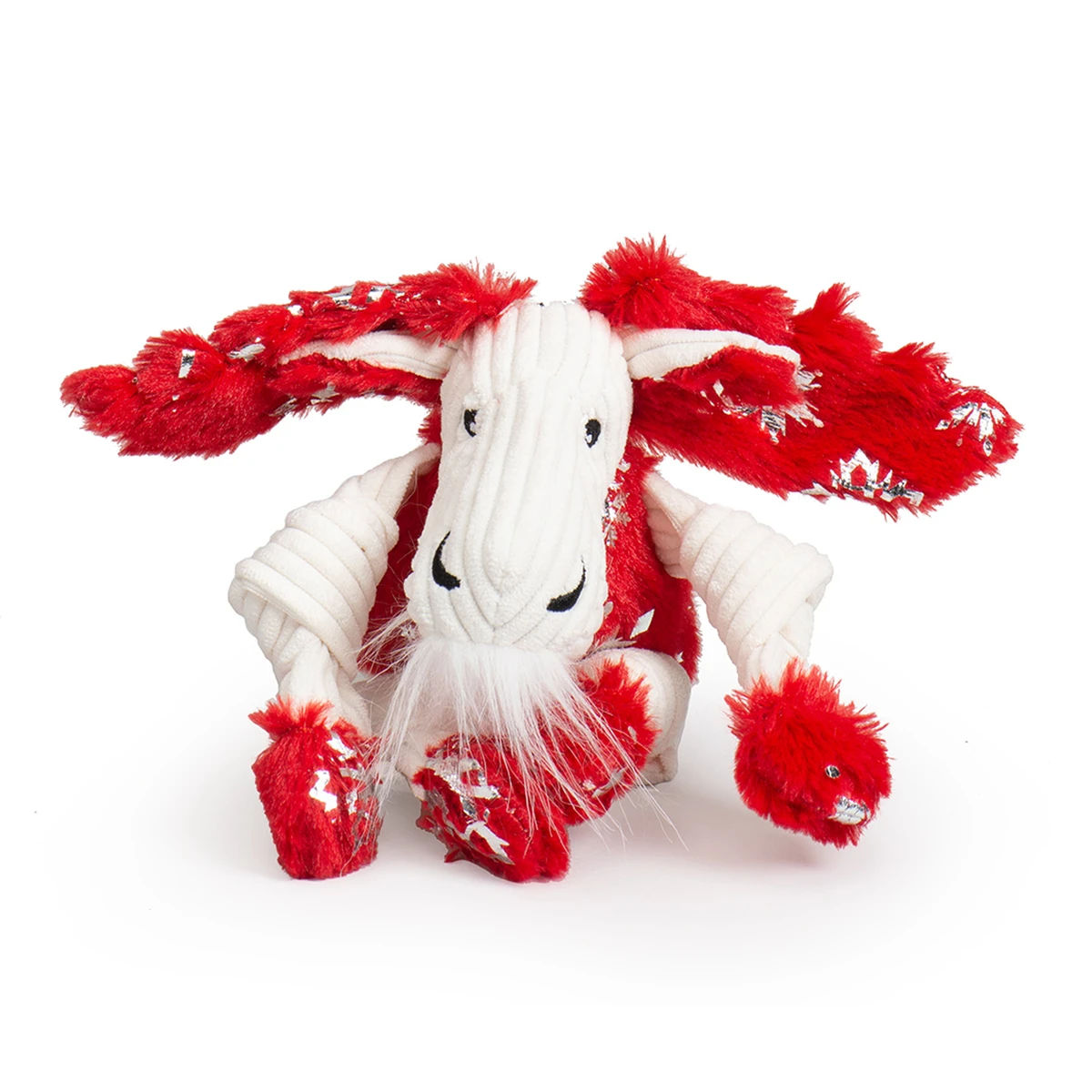 Holiday Lights
If your pets are anything like ours, they love sniffing, licking, and chewing on Christmas decorations. Brighten up their world (and take their attention off the tree) with some fun holiday lights they can call their very own! They're made with the same super durable reinforced plush and heat-stamped sparkles as our Moose Knotties, and have an extra squeaky squeaker hidden inside. Grab one of three colors, or add some extra dazzle to the season with the entire trio!